What is SASE? And why does it matter?
Secure Access Service Edge (SASE) and its benefits for your organization
At-a-glance
What is SASE?
Secure Access Service Edge (or SASE, pronounced "sassy") is the convergence of several security and networking technologies into a single cloud-based service model. These disparate technologies include software-defined wide area networking (SD-WAN), secure web gateway (SWG), cloud access security broker (CASB), firewall-as-a-service (FWAAS), and zero trust network access (ZTNA).
A term coined by Gartner in 2019, SASE is simplifying the rapidly evolving complexities of a hybrid work environment. SASE provides organizations with the means to simplify user management, improve network performance, and offer better protection — no matter where a workforce is located.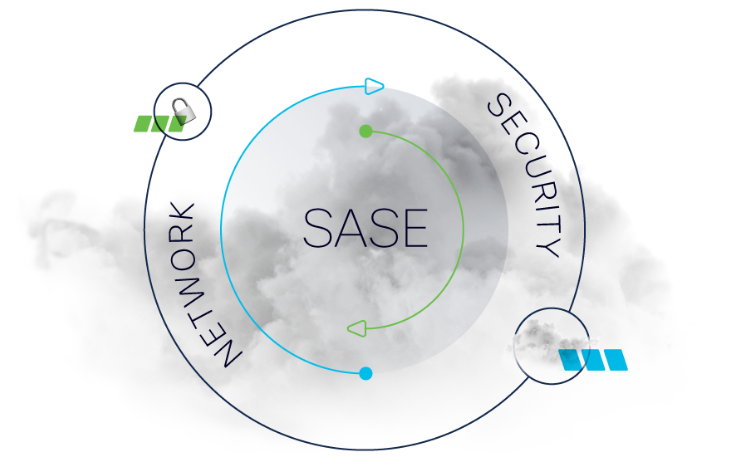 SASE vs. the traditional VPN
Today's workforce is outgrowing the traditional VPNs that previously supported remote work. With larger numbers of employees now either partially or fully remote, organizations must provide a reliable and secure means for employees to work from anywhere — both on- and off-network.
SASE is the scalable answer for the new workplace that keeps both employee and company security top of mind. By using a single cloud-based platform instead of separate products, organizations can save on costs and reduce complexity for IT teams. SASE will scale to workforces of any size, allowing users to connect to company systems from any company-approved device, from any location.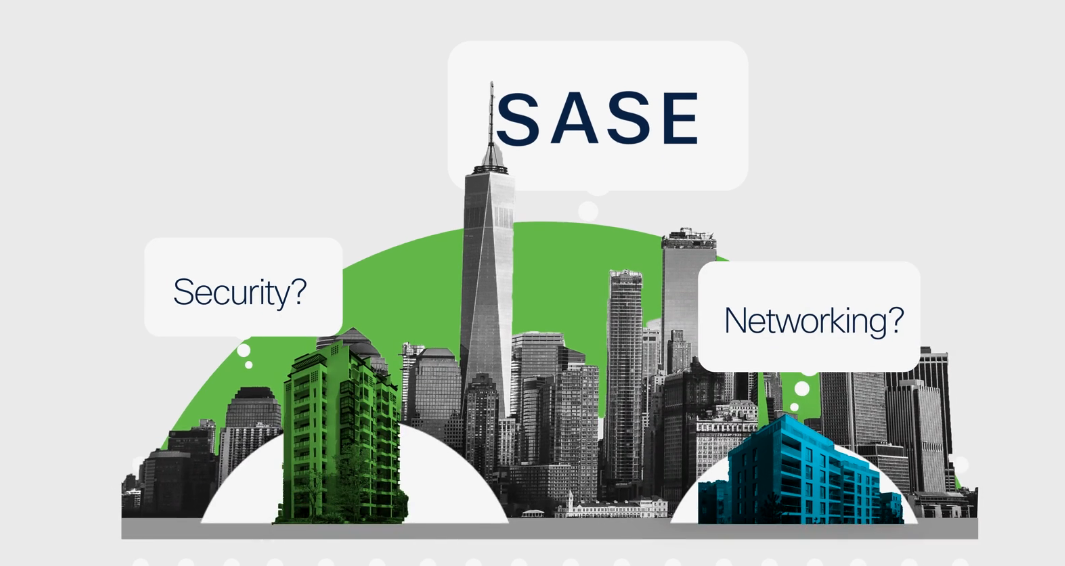 What are the key benefits of SASE?
Simplify network security for a decentralized workforce

Converge resources with an efficient as-a-service model

Reduce reliance on appliances, streamlining network and security operations in the cloud

Offer secure direct-to-internet access for any user on any device, from anywhere
SASE and SD-WAN
Software-defined wide area networking is a key component of a SASE architecture. Through SD-WAN, branch offices and roaming users can experience reliable network connections while remaining safe and secure. Gone are the days of routing all network traffic through central data centers. With SD-WAN, companies can ensure that only the right traffic is going through the data center to avoid network bottlenecks.
With SASE, security is placed at the cloud edge rather than the physical walls of the data center. This architecture keeps user traffic protected, whether or not it routes through the data center. Direct internet access (DIA) is safe and secure for a workforce that is increasingly using cloud-based software-as-a-service applications to do their jobs.
SASE vs. SSE
Cisco's hybrid workplace survey found that at least 58% of employees plan on working from home for at least eight days a month. And the rise in remote workers has already caused a spike in cyber threat activity — a trend that is showing no signs of slowing down. Both of these factors also point toward a future that requires a solution that goes beyond a traditional VPN.
The SASE model converges traditionally siloed security services into one unified solution for better control, tighter security, and easier scalability. These services include:
Secure web gateway

Cloud-delivered firewall

Cloud access security broker

Zero trust network access
A SASE architecture enables businesses to get ahead of the threat curve. But where do organizations start? In 2021, Gartner coined a new concept for businesses who may be ready to transition to cloud security without a complete overhaul of their network architectures. This concept is known as Security Service Edge — or SSE. SSE is a collection of cloud-based security functions. As with SASE, these SSE security functions include secure web gateway, firewall-as-a-service, zero trust network access, and cloud access security broker.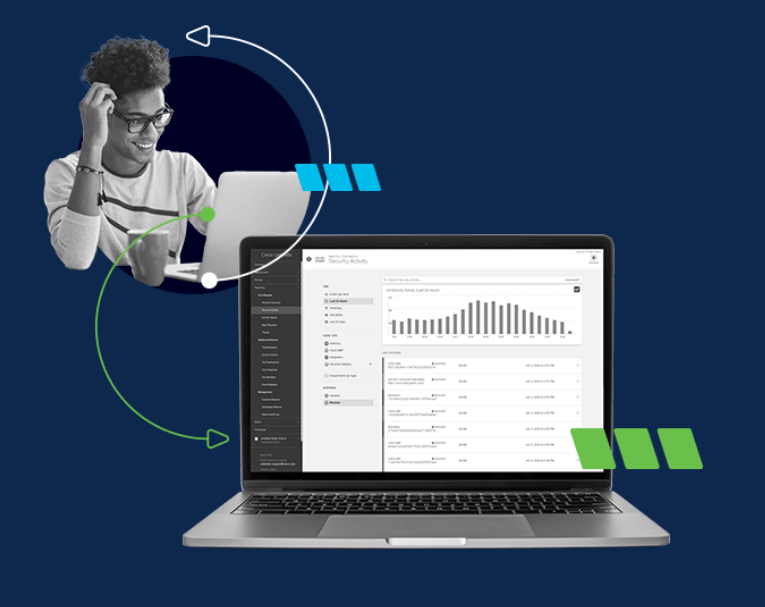 Getting started: Cisco Umbrella and SASE
Already in use in over 24,000 organizations around the world, Cisco Umbrella provides SASE services that will simplify and strengthen your approach to cybersecurity.
Umbrella provides stress-free cloud security for your organization and can initiate your journey towards a fully-built SASE solution, starting today.