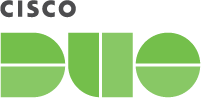 Duo Free
Protect access to federated cloud and on-premises applications with Duo's easy-to-use two-factor authentication, your essential credential theft protection solution.

Protect access to applications with Duo's easy-to-use multi-factor authentication for up to 10 users
Trust Your Users
Protect your users against credential theft attacks by adding an extra layer of security to your users' logins with Duo's cloud-based two-factor authentication solution.
Usable, Hardware-Free Security
Duo provides an easy-to-use, secure mobile authentication app for quick, push notification-based approval to verify your user's identity. Or, use a variety of supported authentication methods to fit every user's unique needs.
Protect Every Application
With Duo Free, you can integrate two-factor authentication with your federated cloud and on-premises application logins to protect data no matter where it lives. Protect as many applications as you need, at no additional cost for new integrations.