Cisco Umbrella: The center of a SASE solution
Start the journey to cloud-delivered networking and security with Cisco Umbrella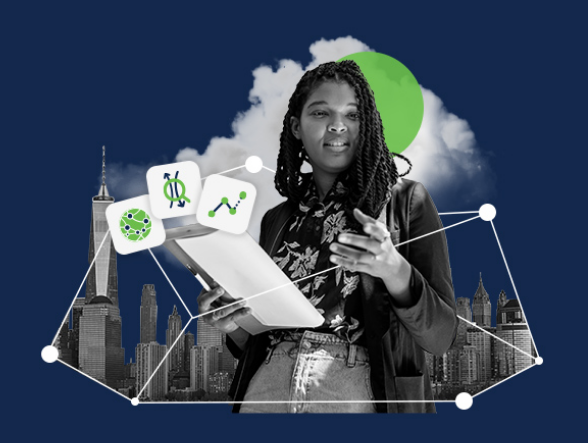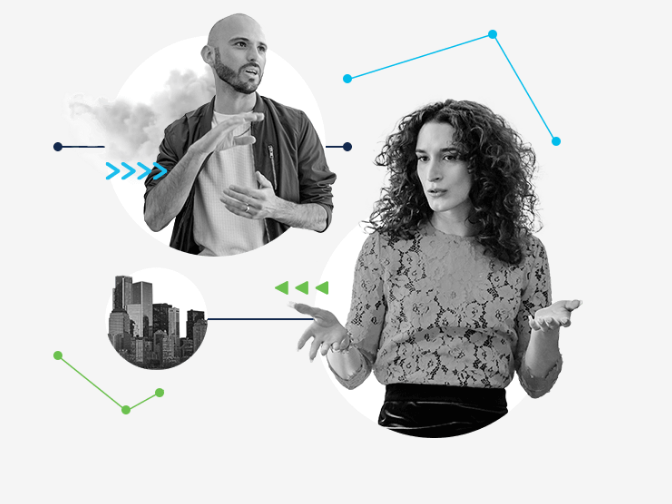 Today's workplace demands a new approach to security
Distributed employees and digital business transformation have accelerated. Gone are the days of entire workforces commuting into large corporate offices. And, today, the data center is the cloud, and the security perimeter is the cloud edge.
The modern workplace demands a new approach. Organizations can simplify, secure, and scale with Secure Access Service Edge (SASE). SASE is a flexible architecture built specifically for hybrid workplaces, distributed networks, and companies with remote workers. A SASE solution provides networking and security capabilities in the cloud, offering businesses the ability to seamlessly scale up or down to a growing workforce, no matter where it is located.
The SASE security model, simplified
As opposed to traditional data center-oriented security, the SASE security model is placed at the cloud edge and offers security from end-to-end — the data center, remote offices, roaming users, and beyond. SASE provides secure access, whether an employee is logging into a cloud-based collaboration application or an on-premise application located inside the corporate data center.
The SASE security model involves several key components, most of which can be found inside of a single solution: Cisco Umbrella. Cisco Umbrella is at the center of Cisco's SASE architecture and is a proven cloud-native solution, used by over 24,000 global organizations (and counting).

Cisco Umbrella's security functions

DNS-layer security
The best way to block threats is to stop them at the DNS level. Cisco Umbrella DNS-layer security protects against attacks and blocks unwanted domains, cloud applications, and IP addresses before a connection is ever made. Cisco Umbrella's DNS-layer security can get up-and-running in 30 minutes or less, giving your organization near-instant protection against bad actors.

Secure web gateway
Cisco Umbrella secure web gateway (SWG) reduces risk by using cloud-native capabilities to inspect and control web traffic. Cisco Umbrella SWG includes full visibility into web traffic, anti-virus and advanced malware protection, decryption, sandboxing, granular app activity, and content control — all in one easy-to-use interface.

Cloud Delivered Firewall
The new workforce is embracing direct internet access (DIA), which means traditional security appliances are losing effectiveness. Cloud-delivered firewall relocates the traditional firewall appliance from the data center to the cloud. This approach promises the performance of a traditional firewall, while meeting the needs of the hybrid workplace.

Cloud access security broker
Cisco Umbrella cloud-access security broker (CASB) stands between workers and cloud applications, assuring that the right people have access and security policies are enforced. CASB prevents attackers from using all types of apps to enter your corporate network, thus preventing data breaches and devastating cyberattacks.

Data loss prevention
Umbrella data loss prevention (DLP) analyzes sensitive data in-line to provide visibility and control over sensitive data. DLP does more than retroactively alert you of potential leaks and abnormal file transfers. It blocks the transfer of your sensitive data before it even leaves your organization.

Remote browser isolation
Users who need to access potentially risky sites or uncategorized destinations for legitimate purposes require an added layer of protection against browser-based threats. Umbrella remote browser isolation (RBI) isolates web traffic from the user device and the threat in an "air gap," so that users can safely access those sites without the possibility of malware infections.
Take the next step on the SASE journey
Cisco Umbrella offers scalable, cloud-delivered security when and how you need it. Umbrella can be your first step towards implementing a full SASE architecture at your organization. With a portfolio of cloud-delivered networking and security solutions, Cisco is the right partner on a SASE journey.
Need more information before you dive right in? Explore why Cisco Umbrella is the right SASE solution for your organization.