Cisco Duo Solutions

Secure Access for a Variety of Industries and Use Cases
Duo for Everyone
Duo's access security is customizable, easy to set up, and simple to use, making it the perfect solution for a wide range of industries and use cases.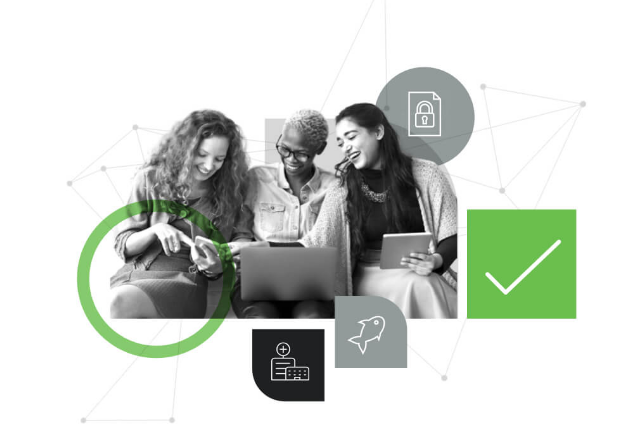 Access Security to Meet Any Need
At Duo, we believe there's no one-size-fits-all approach to access security. Your organization has unique security needs, and we're here to help you meet them. Maybe you need to meet industry-specific compliance standards, or protect highly sensitive customer data. Perhaps you're looking for a solution to a particular security concern — like phishing attacks or BYOD. We can even help you future-proof your security strategy with industry-leading zero trust for the workforce. Whatever your circumstances, Duo has you covered.
Securing Every Industry
Flexible to fit every industry's unique needs, Duo's access security integrates with all of your applications to protect your users and devices.

Higher Education
Protect student and employee data, and meet cybersecurity compliance with Duo.

K-12
Save money and time on school cybersecurity with Duo's easy-to-use solutions.

Federal Government
Duo's secure access mitigates risks of data breaches and helps comply with NIST requirements.
---

State and Local Government
Provide user-friendly MFA for users, while meeting industry-specific compliance standards like CJIS and NIST.

Healthcare
Duo helps healthcare organizations secure patient data by protecting EHR systems and e-prescription software.

Legal
Secure access to confidential client data with Duo, providing easy two-factor authentication for law firms.
---

Retail
Meet PCI DSS while securing access to your applications and customer cardholder data with Duo's secure access.

Technology
Protect access to your applications and user data while reducing the risk of a data breach with Duo.

Financial Services
Verify users' identities and check device security health to keep financial data and online transactions safe.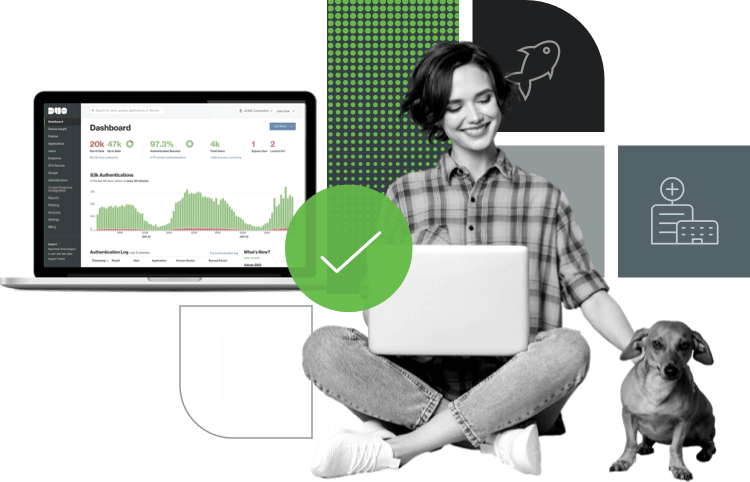 Solutions for Every Security Goal
From compliance to planning for security's future, Duo has the access and authentication tools to help you get where you need to be. See what we can do for you.
Use Cases for Simple Security Strategies
Zero Trust: Secure the perimeterless, work-from-anywhere world with Duo's Zero Trust capabilities for the workforce.
Passwordless: Give users a frictionless login experience, while strengthening against overall security risks.
Phishing Prevention: Secure your workforce against phishing attacks with strong multi-factor authentication, device trust and more.
Supporting Your Security Goals
Meet Compliance with Duo: Meet requirements for compliant, effective security in your industry and company.
Duo Documentation: Duo supports your devices and applications with easy-to-use installation and configuration documents.
Duo Care and Duo Quick Start:Our experts are at your service with premium user-friendly customer support.